Whether you're new to online fundraising or have an established strategy, a fundraising subscription plan is likely something you've considered at some point for your nonprofit. Razoo has worked with thousands of nonprofits, from large international organizations to small, local nonprofits, helping them with their online fundraising strategy.
In its 11 years as the leader in online fundraising platforms for nonprofits, Mightycause has culled together a team of nonprofit fundraising professionals to help nonprofits think about their long-term plans, as well as best practices for their short-term campaigns. From our team's time helping nonprofits, we've learned that there is no "one size fits all" solution for online fundraising.
Mightycause Choices for Fundraising Subscription Plans
After years of learning the ins and outs of online fundraising strategy, Mightycause's pricing is based on one golden truth: Nonprofits should be able to choose what works best for their nonprofit, especially when it affects their bottom line.
That's why Mightycause has kept its standard, free pricing plans, while introducing new advanced subscription plans for the best value in the market. But, with all these choices, how do you know which plan will work best for you?
Premium Subscription Plans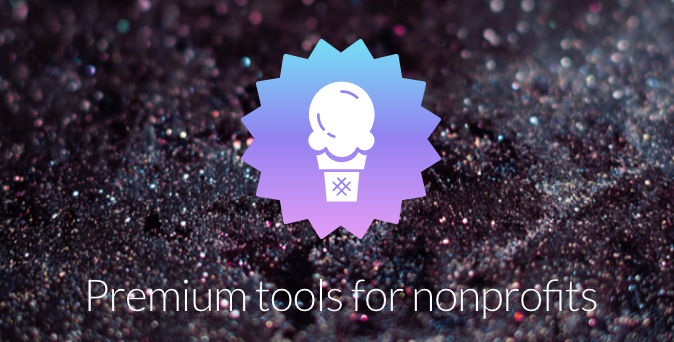 If you're thinking long-term about your online fundraising initiatives, a advanced subscription plan will arm you with the data, analytics and features you need to improve your fundraising strategy each and every fundraiser. Consider a subscription plan to optimize your donor's experience and ensure a consistent experience each and every time a donor wants to give online.
Premium Fundraising Subscription
With Premium, you get the same standards features of Mightycause's free pricing plan (unlimited fundraisers, polished design that helps effectively tell your Story, and integrated social media), plus you'll have the ability to view Supporter records. With Supporters advanced donation management, you get the essential tools you need to manage your donor data without being bogged down in features that are difficult to understand.

This powerful advanced feature can overhaul the way you view your online donors. Instead of viewing your supporters in transactional terms (i.e., they gave to our nonprofit and we said thanks), you can now interact with supporter records to rethink your fundraising strategy and focus on key factors that will affect your fundraising success: segmentation, targeted messaging and automated record-keeping.
You also have access to Analytics, helping you to evaluate your previous fundraisers and plan for future campaigns in a meaningful way. Get a pulse on when your fundraising activity is highest, your average gift size, and more! And, the easy-to-view dashboard makes the data incredibly simple to understand.
Plus, Advanced is just $49/month. There are no platform fees ever, meaning you keep all the funds you raise each and every month.
Premium Plus Fundraising Subscription
If you're looking to provide a consistent donor experience no matter what channel an online donor gives to, Advanced Plus may be the right fit. With Advanced Plus, you get the same great features on Advanced and the standard pricing plan, plus you can control your donor data to best serve your goals. And, it's only $99/month. Again, there are no platform fees on this plan, meaning you keep all the funds you raise each and every month!
On Advanced Plus, you can create a custom donation form for supporters to donate directly on a page that matches your website's branding. You can also create a custom donation widget and brand your tax receipts. These tools are invaluable to helping provide consistency for year-round online fundraising.
Plus, Advanced Plus allows you to manipulate your Supporters records to get the analytics that best serve your nonprofit's planned fundraising campaigns throughout the year. With Advanced Plus, you can edit Supporter records and add custom tags to help you filter supporters by their interests, actions and demographics.
For nonprofits with a lot of digital donor traction, Advanced Plus also helps automate data to import directly into your email marketing tool, database and more using our Data Connect program. With the Data Connect program, you can integrate Mightycause with dozens of apps and programs to make your data management as simple as possible.
Free Pricing Plans
While fundraising subscription plans are great for long-term strategy, one of the hallmarks of Mightycause is the ability to get a fundraiser up and running quickly so you can start raising funds immediately. If you've stepped into the online fundraiser game late but need a page for an upcoming event as soon as possible, using our standard free pricing plan is likely your best bet.
Mightycause's standard pricing plan means it's free to start a fundraiser. The only cost associated is a 6.9% + $.30 per donation. You can opt to turn on or off the donation booster, meaning it's up to you to decide whether or not your donors have the ability to cover the 6.9% + $.30 fee in addition to their donation. Some nonprofits prefer to turn off the booster to make it a more streamlined experience for donors, while some like the ability to let donors choose if they pay the fee or not.
The other free option leaves the choice to cover fees completely up to the donors. Nonprofits can waive their 4% platform fee, and instead pass along the option to donors to leave a "tip" to help Mightycause cover the costs associated with running the platform. With this option, Mightycause suggests an amount (lower than the 15% standard fee opted in by other crowdfunding platforms), but donors can change that amount by clicking "Edit" before completing their donation. If a donor chooses not to leave a tip for Mightycause then the platform doesn't make anything for that donation.
With Mightycause's free pricing plans, you get to enjoy Mightycause's well-regarded design and optimized donation flow. You get the same fundraising tools you know and love – social media integration, donation widgets and a beautiful organization fundraising website to use as your organization's hub. Plus, you can upgrade to a subscription plan whenever you're ready.
Learn more about Advanced Subscription Plans
Looking to step up your fundraising strategy with a advanced subscription plan? Learn more about all of the advanced features available by requesting a demo with one of our fundraising professionals. We'll walk you through the features and help you make a decision about what plan is best for your nonprofit.