Mightycause Spotlight: School exceeds goal in first online team fundraiser
The American Preparatory Academy is a charter school with eight campuses across the U.S. Each year, the APA in Las Vegas brings the community together through a carnival event in the fall. In 2016, the school felt like adding a fun run in the spring would complement the fall event well and could be used as an opportunity to raise much needed funds.
"We wanted to do a spring event that would partner with businesses and sponsors in the community" to raise for the American Preparatory Education Fund to benefit the state-sponsored charter school in Las Vegas, according to Rachelle Hulet, Administrative Director at APA.
In 2016, the school tried for the first time to hold a fun run event. Parents and students were asked to participate in the run and further their support by donating to the APEF. The run was held two weeks after spring break, which is typically when few families are out of town, Hulet said.
The event was a success in its first year, so in 2017 Hulet set out to grow the event again into a 5K that encouraged 100% staff and student participation. "It was a multi-purpose campaign with a range of goals," Hulet said.
The APA hoped to raise enough money for a variety of initiatives, from building a shaded structure for their playground in Nevada, renting busses for fields trips, and providing funds for their sister school in Africa to get electricity and water, among other projects.
According to their Razoo page, "Every year situations occur in the lives of our families, teachers and administration where a little extra support goes a long way at healing from a tragic occurrence, illness or loss. Together, we will support our APA community at times of need."
To promote the fundraiser and the 5K, Hulet said the school printed fliers and sent emails to parents. They also posted on social media and reached out to community businesses that supported the school in the past. To eliminate burnout, the school held a one-week online team fundraiser via Mightycause, and marketed it heavily in the weeks leading up to it.
In less than two weeks, staff and students raised $32,506 via Mightycause to help fund various initiatives. Over 250 students and staff created a fundraiser for their team on Mightycause, and 708 unique donors gave to the cause. Rachelle provided support by using Mightycause's invite feature to invite parents and staff to create a fundraiser. She was able to track their progress in setting up their fundraiser in the Members section on the new team tool on Razoo.
APA chose to host their fundraiser online to help students "… learn to fundraise, [and] stand responsible for our school and our community," Hulet said. APA chose Mightycause for their team fundraiser after a parent of a student who fundraises professionally recommended the platform.
The academy used Mightycause's new team tool to visualize the story of their fundraising efforts. They added a background image and customized the theme colors to match their branding. They used the Sponsorship tools to highlight Presenting, Platinum, and Silver sponsors, among others.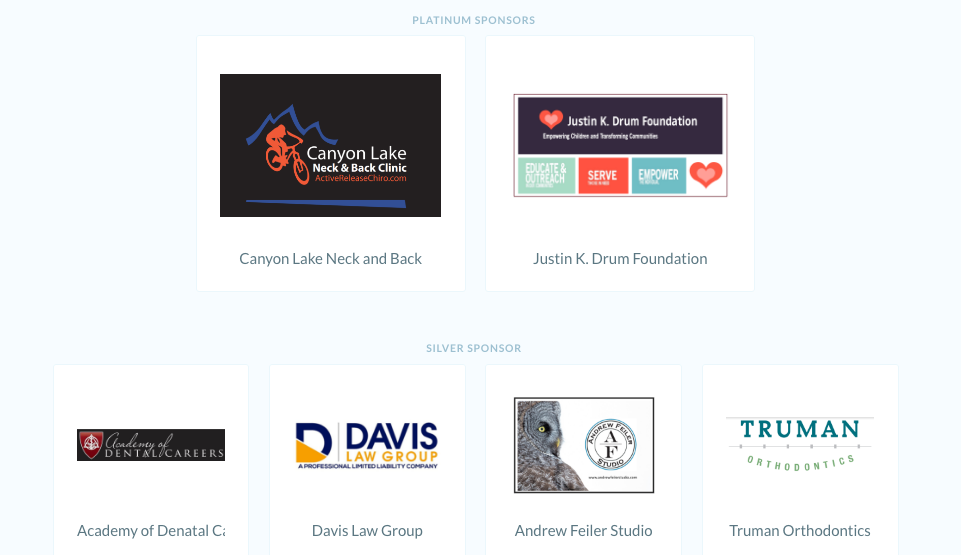 The 5K was also a huge success, with at least 700 participant bags handed out to runners.
One lesson learned is to start earlier next year — Hulet said the academy could have gotten even more support in the community from business sponsorships if they had started outreach months ahead of time. "The turnaround for funding from businesses can take a while," Hulet said.
Aside from earlier outreach, they also hope to get more marketing support for the 5K itself through local media and news outlets. Hulet said the school plans to host a more competitive 5K next year, and hope to have all students and staff participate.
"Overall, we were thrilled with the outcome," Hulet said. "The site was easy to use and looks good. It was easy to manage, too."
Check out their video wrap-up from the event:
Ready to start your team campaign today? Get started here!
Looking for more information about Team Fundraising on Mightycause. We've got you covered!
Want to learn more?
Request a demo and learn more about Mightycause.
Request a Demo