Busting myths, fears, misconceptions, and falsehoods about peer-to-peer fundraising
Here at Mightycause, we've seen firsthand that peer-to-peer fundraising can be a game-changer for nonprofit organizations, allowing them to leverage existing supporters to bring new supporters into the fold. But if your nonprofit organization has never attempted a peer-to-peer campaign before, it can be intimidating, even scary. Your nonprofit has spent years honing your message and fundraising techniques, and you pay talented employees to grow your nonprofit — the idea of turning fundraising responsibilities over to your supporters seems, well, kind of nuts, right?
We're here to tell you — it's not! And in this post, we'll be taking common fears, myths, and misconceptions about peer-to-peer fundraising … and busting them wide open.
First, if you need a primer on what peer-to-peer fundraising is and how it works, check out this post about peer-to-peer campaigns.
Now, onto the myths! And trust us …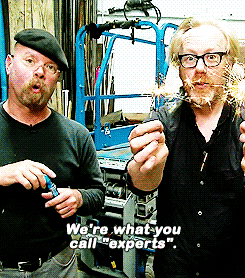 Myth: Our nonprofit will lose control of our messaging with a peer-to-peer campaign.
Nonprofit fundraising is an art. Getting people to make donations requires skillful storytelling, an understanding of what drives people's decisions, knowledge of marketing, and a background in nonprofit development. Crafting your message just so is key, and your nonprofit has spent countless hours working on choosing the right words to describe your work, the right stories to show the impact you have on your community, and building your brand. A peer-to-peer campaign turns the narrative over to your supporters — so you risk losing control of the message you've spent so long developing, right?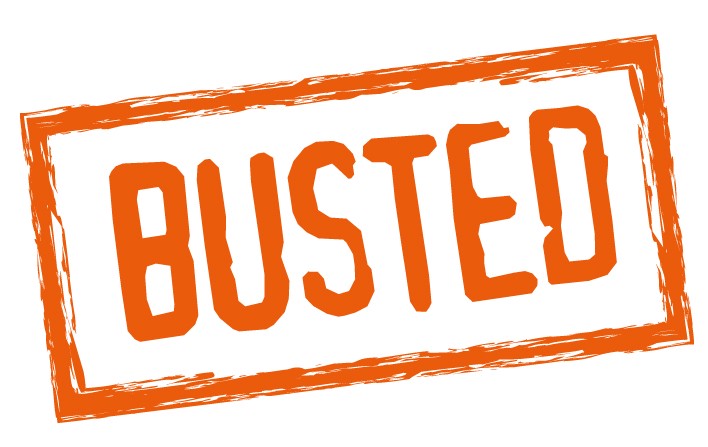 Reality: You can guide your fundraisers by providing resources for them.
Supporters who fundraise for your nonprofit will look to you for guidance, and you can make sure that the most important facts about your nonprofit's work are communicated by providing simple resources for your fundraisers. Put together a toolkit with information about your organization — talking points, facts, sample emails and social media posts. These will help your fundraisers talk about the work your nonprofit does, enable them to have conversations with others about your nonprofit, and ensure that the message you've worked so hard to craft stays at the forefront of your campaign. You can even provide social media share graphics and images to make sure that your nonprofit's branding remains consistent! If you're creating a team on Mightycause to organize lots of peer-to-peer fundraisers, you can create a template that will pre-populate their page with the language you want to use to discuss your cause.
The reality of peer-to-peer fundraising is that while your nonprofit can't have total control over everything a fundraiser does or says in a peer-to-peer campaign, your nonprofit does have the ability to shape the message with some basic preparation. People fundraising for you want to fundraise in a way that is helpful for you so they will be grateful for your guidance.
Myth: Peer-to-peer campaigns are so hard to manage! Keeping track of fundraisers, providing support, and making sure everyone is on track is so much more work than just doing it ourselves.
The more people you add to a situation, the more complicated it gets, right? Instead of just managing your fundraising campaign internally, you'll have to keep track of a whole crew of people with a peer-to-peer campaign. Some fundraisers might need lots of hand-holding and support. You'll have to spend so much time managing this group of people when you could just run your campaign with your trained, paid staff.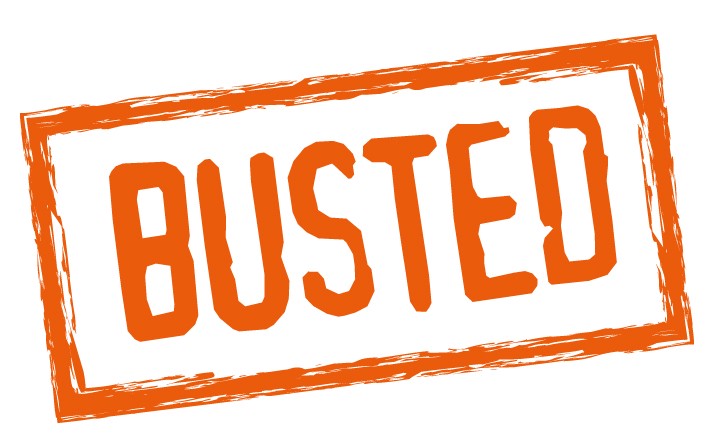 Reality: Managing a peer-to-peer campaign is no more work than managing a traditional campaign, and can even be easier!
Here's an important thing to know about Mightycause: We not only provide support to your nonprofit, we provide support to your fundraisers and donors. By choosing Mightycause as your peer-to-peer fundraising platform, you're signing up to have a team of friendly customer service professionals provide technical and strategic support to your fundraisers and donors. So you can just punt any requests for assistance to support@mightycause.com, and our team will quickly work to assist them. Pretty cool, huh?
Most of the work involved in a peer-to-peer fundraising campaign is in creating that toolkit we talked about earlier. That will be a one-stop-shop for fundraisers that guides them, answers basic questions, and helps them fundraise effectively. You can create a toolkit for a specific campaign (such as a team fundraiser) or have evergreen resources ready for any other peer-to-peer opportunities that arise (such as a supporter who wants to start a birthday fundraiser for your nonprofit). If you're orchestrating the campaign, you'll have to do some planning and recruit ambassadors as well, but the workload is no more than a traditional fundraising campaign. Your main job with peer-to-peer fundraising is just to provide moral support and motivation — which is a lot easier than running the whole campaign yourself!
If you're using team fundraising on Mightycause to manage your campaign, keeping track of everyone involved is a snap. We've provided tools for you to easily see who is on your team, whether their page is published, and how much they've raised. You can even message your team members through Razoo.
Myth: Asking donors and volunteers to fundraise for our nonprofit is asking too much of them.
Your donors keep your nonprofit afloat by contributing their hard-earned money to your cause. Your volunteers come in on their own time to help your nonprofit, whether it's doing dishes, mowing the lawn, or helping with administrative work. You know firsthand how much work fundraising is, because you do it as part of your job — asking your donors and volunteers to fundraise for you is just too much, isn't it? They already do so much for you, and it feels like asking them to take on the burden of fundraising might be a step too far.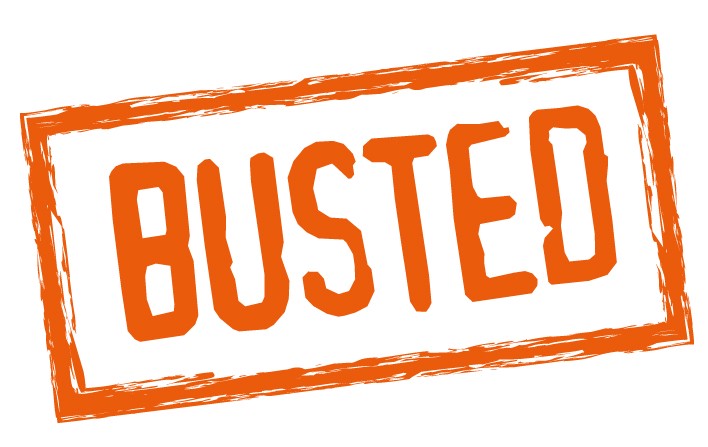 Reality: Many of your donors and supporters will be more than happy to fundraise for you — and it doesn't hurt to ask!
The reason people donate money to your nonprofit and volunteer their free time to help you is because they are engaged in the work your nonprofit does. They believe in your work, and care about your cause. That's why they do what they do! So, asking them to vouch for your nonprofit to their social network and ask their friends and family to support your work is not asking too much. They already believe in you, and they've demonstrated that they want to help. Asking your biggest supporters to fundraise on your behalf helps deepen your relationship with them and allows you to continue your stewardship in a new way — your supporters are likely to feel an even deeper connection to your cause and nonprofit after running a fundraiser.
The fact is that fundraising can actually be an "easy ask" for many of your supporters. They can fundraise online from the comfort of their own homes. It doesn't take an enormous amount of time. They don't have to give up a whole Saturday, do physical labor, or spend any money. All they have to do is ask people to support a cause they care about. When you look at it from that perspective, it seems like a much smaller request, doesn't it?
And, finally, people are the best judges of what they have the capacity to do. If it's not something one of your supporters has an interest in doing, or if they don't have much time, or lack a large social network to tap for donations, they simply won't sign up to fundraise for you. The fact that some supporters may not be interested in fundraising for your nonprofit shouldn't stop you from asking. Some people will sign up, and those people will mostly likely be very excited to raise money for a cause they care so much about!
Myth: Your nonprofit needs a huge base of supporters already in place to make a peer-to-peer campaign work.
Your nonprofit may be new and still working to grow your donor base. You have a small crew of dedicated volunteers and supporters, but you're mostly working from grants and contributions from your small donor list. A peer-to-peer campaign seems like something bigger nonprofits do, not something that's within your small nonprofit's reach.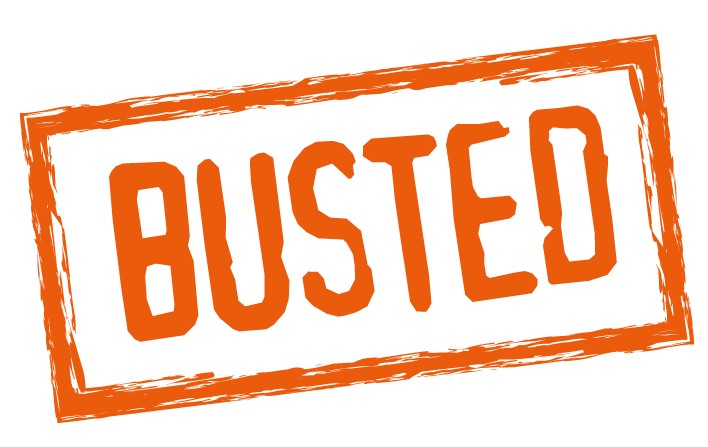 Reality: Peer-to-peer fundraising is an awesome way to grow your donor base.
Donor acquisition is what peer-to-peer fundraising is all about! That small group of people who donate and volunteer for your nonprofit? They are all that's needed to run a successful peer-to-peer campaign.
At its core, peer-to-peer fundraising works like grassroots activism. A small or fledgling nonprofit might not have the clout and resources to compete with big nonprofits or sink loads of money into fundraising, but you do have a mission and people engaged in your work. If those people raise awareness and money by talking to the people they know about your work, they can get others engaged in your work. By getting them to donate, they're giving your nonprofit the opportunity to cultivate these new donors and get them to donate again and again. So, even if you don't have the money to throw a lavish gala or have a celebrity stump for your nonprofit, you can use peer-to-peer fundraising to grow your donor base and your nonprofit.
Some fundraisers in peer-to-peer campaigns have brought in well over 50 donors, to one page. Think about that for a minute, and how powerful adding 50 new donors to your nonprofit could be.
Myth: You need to host an event in order to run a peer-to-peer fundraising campaign.
When you think "peer-to-peer fundraising," you think of charity walks, marathons, fashion shows, galas, and other events. Whether you don't have the money, staff, or time to run an event, or you've got another event cooking, you're convinced that running a peer-to-peer campaign is not achievable for your nonprofit because you're not in a position to hold an event right now.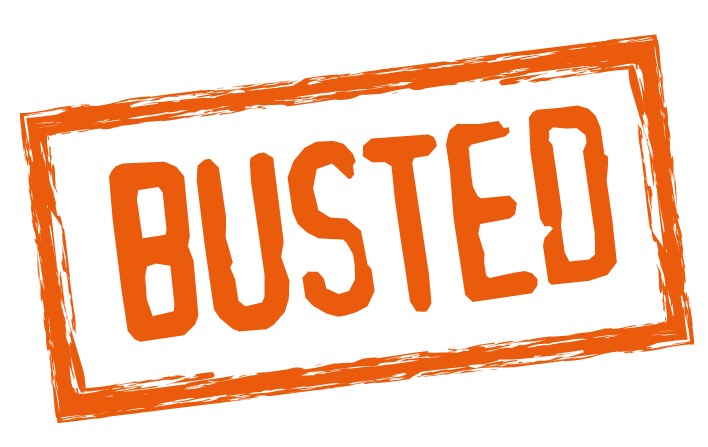 Reality: Events are cool, but not required for peer-to-peer fundraising.
The reason charity walks and marathons come to mind when you think about peer-to-peer campaigns is that they're fundraising standbys. They work, people understand them, and donors are familiar with them. But are they necessary for peer-to-peer campaigns? No way!
You can run a successful peer-to-peer campaign with no accompanying event. Look at #GivingTuesday on Mightycause: It's entirely an online event, and raised over $5 million for the participating nonprofits last year, just on our platform alone. We have seen time and time again that donors step up to participate in online campaigns in a big way. It's even easier for some people to participate online — they don't have to attend an event, or make a commitment, or walk or run. All they have to do is create a fundraiser and ask people to donate! You can use charity walks and marathons as inspiration to add structure, competition, and incentive to a peer-to-peer campaign your organizing online, without the actual grunt work of organizing an in-person event.
Peer-to-peer campaigns can bridge the gap between your nonprofit's planned events. Let's say you usually host a spring and fall fundraising event. Why not run a peer-to-peer campaign online during the summer? You can also encourage your supporters to fundraise for your nonprofit for their birthday, in honor of a holiday or special date, or just because.
Peer-to-peer fundraising can help diversify your fundraising plan, and keep your nonprofit running during times when you aren't making a big fundraising push or planning an event. Peer-to-peer fundraising also gives your donors a creative, fun option for helping your nonprofit beyond writing checks when you ask.
Myth: Our donors and biggest supporters are older, and not tech-savvy enough for online fundraising.
You know your donors at your nonprofit: They tend to be older. They like writing checks, and they are skeptical of making donations online. You know they will be confused by creating and running an online fundraiser, so you're hesitant to even consider peer-to-peer fundraising as a realistic option for your nonprofit. You know your donors won't go for it, so why try?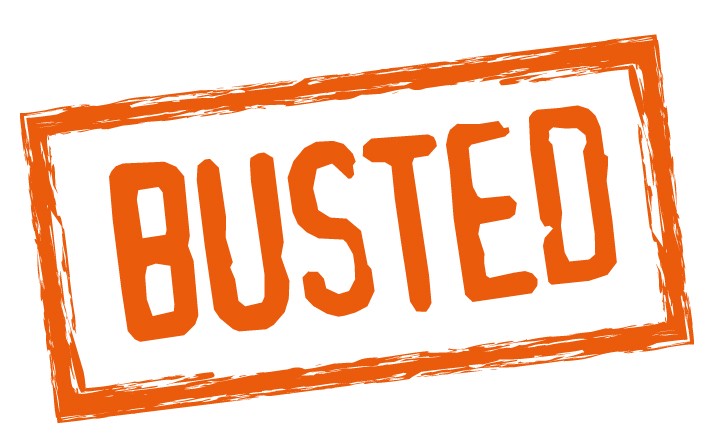 Reality: Your "older donors" are one of the demographics most active on social media, and more tech savvy than you think! Plus, peer-to-peer campaigns can help you reach a younger demographic.
So, there are two big myths to bust here:
The notion that "older" donors aren't tech-savvy just isn't true. It's stereotyping. You'd be surprised to find how how many of these "older donors" are voracious Facebook users, keep in touch with friends and family members primarily through email, and are more likely to support online fundraisers. How do we know? Mightycause's most active and engaged social media followers are women aged 55–64. That demographic is also responsible for the most donations on our platform. That's the opposite of what you'd expect for an online fundraising platform, isn't it? And ultimately it comes down to communication — if you prepare resources (like the toolkit we talked about) and set your fundraisers up for success, they will raise more money, regardless of their age.
Dismissing peer-to-peer campaigns because your "biggest donors" (meaning, older supporters) don't seem likely to engage in online fundraising ignores what your younger supporters can offer to your nonprofit. Peer-to-peer campaigns can give your younger supporters a great way to make a big impact, even if they don't have as much money to donate on their own. Millennials may not have the cash flow to write a huge check to your nonprofit each year, but they can create online fundraisers and rally their friends to make donations and raise as much or more than your "big donors" who write big checks. Often, nonprofits dismiss Millennials because they don't bring in the big bucks, but we've seen at Mightycause how powerful a young person with limited money to donate out of their own pockets but a huge social network to tap for donations can be. Don't assume that the people who write the biggest checks are the only people who can successfully fundraise for your nonprofit! Some of the most successful peer-to-peer campaigns we've seen have become huge with donations of $5, $10, and $25, in large numbers.
This myth is double-busted. Don't stereotype your donors, the older ones or the young ones. We see that both demographics are open and successful at peer-to-peer fundraising and equally as likely to give it a try!
So, now that we've busted common myths about peer-to-peer fundraising, you can claim your nonprofit's page on Mightycause and start your first peer-to-peer campaign! Need support, or have some concerns we haven't addressed? You can contact us at support@mightycause.com, or request a free coaching session with one of Mightycause's Crowdfunding Support Specialists.
Want to learn more?
Request a demo and learn more about Mightycause.
Request a Demo