A southern rock band starts a personal fundraiser to support protesters and activists at Standing Rock.
Valient Thorr is a Southern rock band that formed in the early 2000s and is known for its rock/heavy metal music. However, this band is also known for something else that doesn't always go hand-in-hand with rock and roll: their philanthropy.
Herbie Abernathy, known to fans as "Valient Himself", is the lead singer of Valient Thorr. When his father needed a kidney transplant in 2008, Valient Himself donated his. Just three weeks later he was back touring with the band, according to their Wikipedia page. Since then, he's teamed up with the National Kidney Foundation to raise funds to support their work.
In their nearly 17 years together, the Greenville, N.C.-based band has played numerous charity shows, including Multiple Sclerosis awareness and Warped Tour shows. So, it was no surprise to fans when Valient Thorr chose to raise funds for the protesters in North Dakota who were fighting the Dakota Access Pipeline.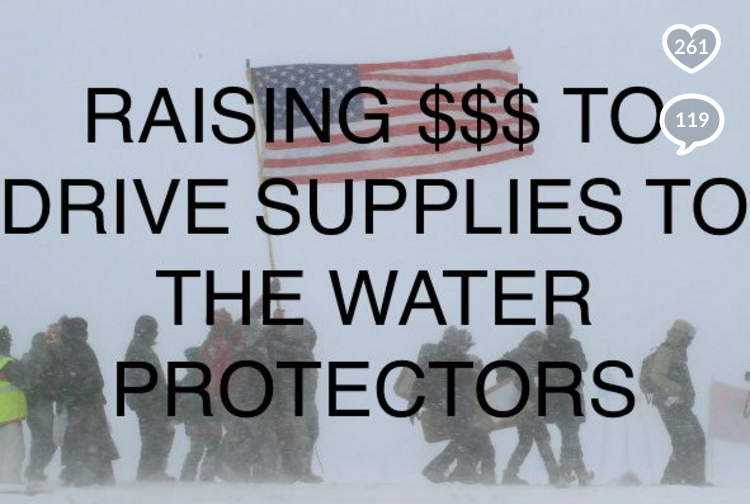 The Dakota Access Pipeline (DAPL) was built to transport crude oil and spans 1,000 miles from North Dakota to Illinois. Environmentalists and Native American tribes have protested the controversial pipeline, as they feel the pipeline will contaminate the water supply near Standing Rock Sioux Tribe's reservation, which is downstream from the pipeline. Protests began in August 2016, and led to several halts in construction at the site. Since then, dozens of protesters have been arrested, but pipeline construction on that stretch was also delayed.
As the winter months approached, the band wanted to support the protesters, which Valient Thorr refers to as "Water Protectors." In December when the outrage over the oil pipeline being built through the Standing Rock Sioux Tribe's land was heating up, Valient Thorr was on tour in Europe. Valient Himself wrote in his Mightycause fundraiser description. " I said that if I was at home, I'd gather supplies and drive them up there myself … Tired of just reposting articles, I've decided now that I'm back in the states to gather supplies and/or money to buy those needed supplies and drive them to the Water Protectors in North Dakota."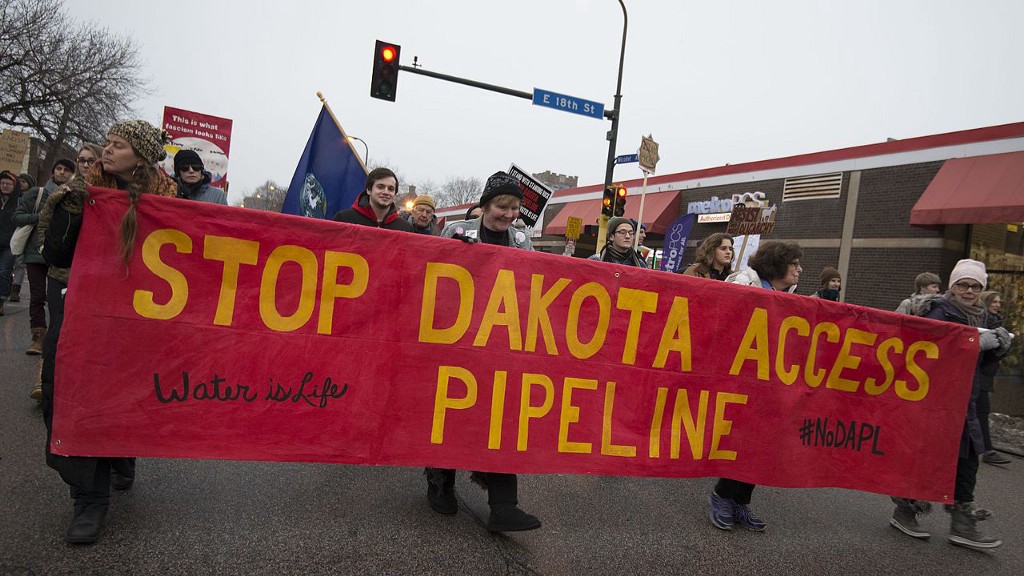 Fans who followed the band on social media were already familiar with their passion for philanthropy, which helped them raise money quickly. They used their strong influence — more than 30,000 followers on Facebook and 8,000 on Twitter — to spread the word about their fundraising efforts. They reached out to comedians, local radio stations and more to spread the word.
Supporters poured into their page from all over the world and left comments showing their gratitude in the band's efforts. One supporter used it as an opportunity to plug their city: "NC represent, so stoked you are doing this! PS come back to Brooklyn ;-)." Another commended their propensity for good deeds: "Love your heart, your message, your passion."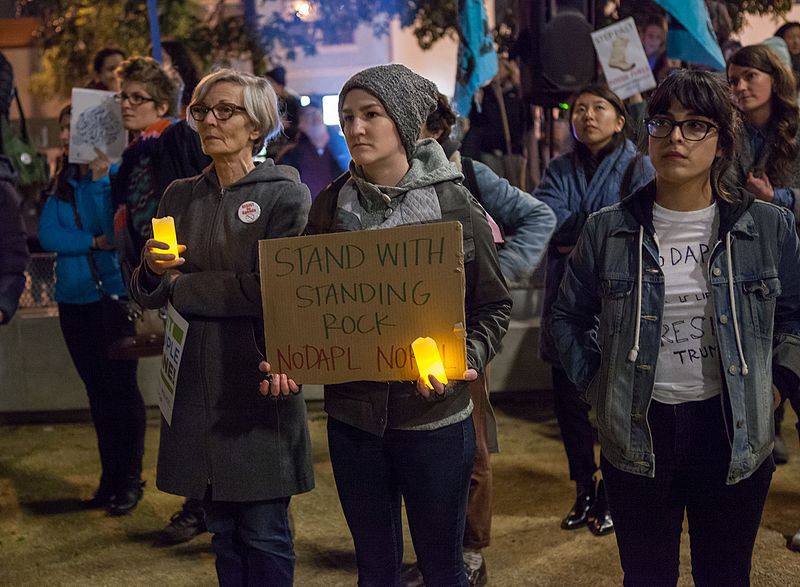 Valient Thorr raised more than $5,000 to help the activists get needed supplies for the winter, including coveralls, tarps, heavy duty gloves, insulated waterproof arctic boots, fire logs, firewood, snow shovels, propane, pellet stoves, pellets, renewable batteries, flashlights, lanterns and more. Valient Himself delivered the funds in person in March.
Activism is growing in popularity, and most activism requires funding. Valient Thorr encouraged fans and supporters to consider how they can help causes in their own city with a final message on their Mightycause fundraiser. "I do this in hopes that it might inspire others to do the same in their community," he writes. "There are a multitude of people/causes being oppressed here in the United States right now, and more NOW happening every day. I'm choosing to help the Sioux tribe now, and if I succeed then it will show you all how easy it is to put something together like this in your community and help out."
Most activism, such as Standing Rock, is not directly associated with a charitable cause, meaning it can be difficult to get needed funds to support the cause. On Mightycause, it's easy to get started with personal/non-tax deductible fundraising. It's always free to set up a fundraiser, and we've waived our platform fee for all personal fundraising to ensure more of the funds needed go directly to the fundraiser organizer so they can use the funds in a way that will most deeply impact the cause.
Have questions on how to use personal fundraising to support a grassroots cause? Contact our support team at support@mightycause.com for tips on how to get started!
Want to learn more?
Request a demo and learn more about Mightycause.
Request a Demo