In so many ways 2021 has been a year of playing catch up and trying to figure out our new normal- whatever that is. If you're feeling this way, you're not alone! In the shuffle, your #GivingTuesday  planning may have gotten buried or pushed to the side. And all of sudden you find yourself in November!
At Mightycause, we get it! We really, really do. So, if you should find yourself putting together your #GivingTuesday campaign a little last minute, we're here to help. These five steps will get your campaign across the finish line.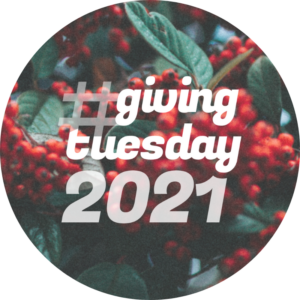 1. Register for #GivingTuesday
Step number one is the easiest step! Sign up for #GivingTuesday. It takes just a few moments, and does the following things:
Grant you administrative access to your nonprofit's Mightycause profile
Add your nonprofit to our #GivingTuesday event
Tell us what leaderboard to place your organization in
Adds your nonprofit to the #GivingTuesday search
Makes your nonprofit eligible to win $7,000 in cash prizes and more than $7,000 in free Advanced subscriptions
Registration is totally free. And if you're a current Mightycause user, our form will even pre-fill your information for you. So, register now, and cross it off your list!
2. Customize your Mightycause profile
On #GivingTuesday, your organization profile on Mightycause will represent your organization in searches, and it'll be the main link you share with your supporters. So, given that it's the face of your organization, you want it to look like you've shown it a little love, right?
If you have the time, there is a lot to customize. (Get the details in this support article!) But if you don't have the time, these are the most high-impact things you can do to get your profile ready for #GivingTuesday:
Add a logo
Your logo is going to carry through Mightycause and the #GivingTuesday site. So, uploading your nonprofit's logo should be the first thing you do to customize your profile.
We require that the logo be square, and if you need to do some image editing, 800 x 800 pixels is a good size for your logo.
Add a background image
Adding a background or banner image is a quick, easy way to make your Mightycause profile reflect your brand. Upload an image of your building or community or even the people your nonprofit serves. And if you don't have a photo you think will work, or you're just running short on time? No problem! You can choose a stock image from our gallery.
Tell your story in the About section
The About section of your profile is where you can talk about your campaign for #GivingTuesday, your nonprofit's mission, the impact you have on your community, and appeal to donors to give. With our inline text editor, you can also provide a multimedia experience for visitors to your page, with images and videos and more.
We have some in-depth tips about #GivingTuesday storytelling in our support library and our Nonprofit Toolkit. But here are some general best practices:
Images and video help keep people on the page longer
Break up walls of text with headers and lists
Make sure there is no outdated information or references to prior campaigns
Stay away from jargon and inside baseball talk!
If you're really pressed for time and not sure what to put in your About section, your nonprofit's mission statement will do the trick! You may just want to edit it so the average donor and people who don't have any prior knowledge of your cause can understand it easily.
Create or edit your Thank You Page & Message
Thanking donors is, obviously, extremely important. On your Mightycause profile, you have a few ways to automate the Thank You process. This saves time before, during and after the #GivingTuesday rush. It'll take you just a few minutes to set up a Thank You page and message, and it's sure to have a big impact.
If you need a walkthrough of editing your Checkout Flow and Thank You page and message, checkout our article, Editing Your Nonprofits Checkout Flow.
Thank You page
After a donor checks out, they will be taken to a Thank You page that confirms their donation was completed successfully. And you have an opportunity to customize that page and make it reflect your #GivingTuesday message. Under Checkout > Thank-you Page on your dashboard, you can use a simple inline text editor to build a Thank You page.
If you have a Thank You video or image, this is a great place to plug them in! But if you just want to add a quick thank you, that has just as much impact. With your Thank You page, you can ensure that each and every donor gets a fast and official message of gratitude from your nonprofit.
Thank You message
On Mightycause, once a donor completes a donation, they'll get a pretty simple and standard tax receipt emailed to them. You can jazz that up by adding a custom message from your nonprofit. With these automated tools built in, you don't have to worry about the receipts and the thank you message- talk about a time saver on your end!
Keep in mind, a simple message of thanks works best. If you want to punch it up a bit, you can include a thank you message from your Executive Director or a hyperlink to your website site.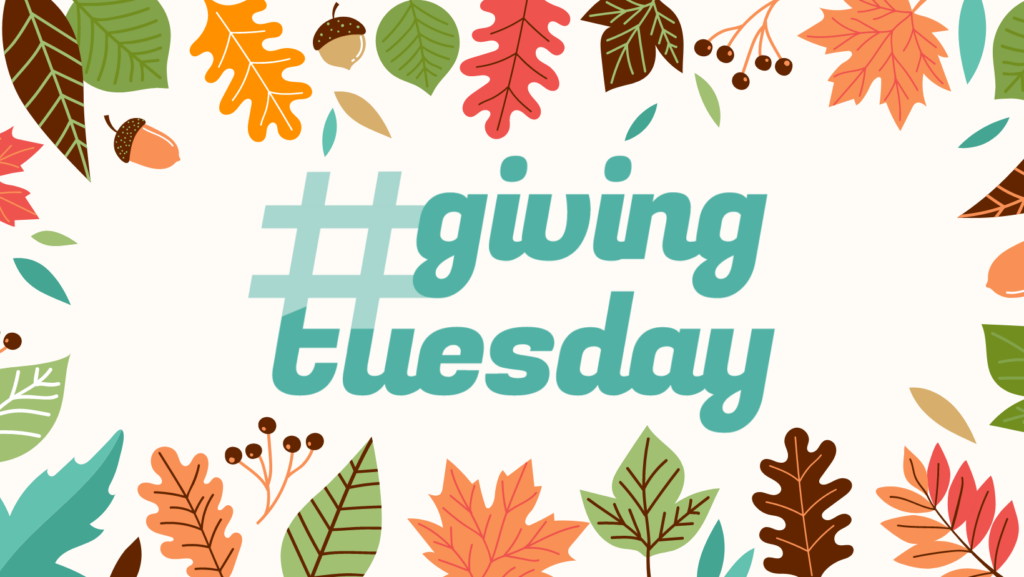 3. Use Mightycause's resources
So, one of Mightycause's overall goals is to help make nonprofit fundraising easy. That's what our company is all about. And we want as many nonprofits to be able to see a benefit from #GivingTuesday as possible. To that end, we've curated an expansive Nonprofit Toolkit and created an On-Demand Webinar library to ensure every nonprofit has access to great training and helpful resources to plan their campaign.
Nonprofit Toolkit
Our Nonprofit Toolkit has everything you might need or want for #GivingTuesday, including:
A #GivingTuesday checklist
#GivingTuesday email templates you can copy, paste, and customize
In-depth guides to social media, email strategy, planning, and more
Not one but three free e-books specifically about #GivingTuesday fundraising
#GivingTuesday case studies
#GivingTuesday fundraising ideas
A #GivingTuesday brand kit with logos
So, use the toolkit! It has literally everything you need to plan & execute a successful campaign… but only if you utilize it.
On-Demand Webinars
If you want a crash course in everything #GivingTuesday, or want to brush up on a particular topic, like recurring donations or preventing donor fatigue, we've got your back. Our On-Demand Webinars cover all of this and more! Just hop over to our library, pick a video, and start watching. You can even download the slides if you're not the type to watch recordings.
And if you don't have the time to watch the webinars? Ask a volunteer to watch and take notes for you!
4. Start scheduling content
So, once you've got the basics down, you'll want to start building the scaffolding of your campaign. And that scaffolding is social media posts and emails.
Social media
The trick with social media is to schedule as much as you possibly can in advance. On #GivingTuesday, save your live-posting time and effort for things like interacting with donors, celebrating milestones, and other things that must be done in real-time. Get your key content together, build the posts, and schedule them to fire way ahead of time. Not only will this save time on November 30th, it'll save you the stress and writer's block that can happen in the midst of a big day.
Email
Like social media, schedule ahead of time! Your email plan can be as simple or robust as you'd like. At the bare-bones minimum, plan one blast email on #GivingTuesday asking people to donate to your profile. If you're up for a bit more of an intensive strategy, try scheduling some targeted emails to key groups of donors (such as past #GivingTuesday donors, your recurring donors, volunteers, and so on.)
If you're looking for inspiration, we've got a sample email schedule and templates in the Nonprofit Toolkit!
5. Make a day-of plan
Failure to plan is planning to fail, as they say. So, put together a day-of plan so you've got your bases covered on November 30th. Here's what we recommend:
Social media: Assign someone to monitor social media, respond to comments and DMs, live-post when needed, and make sure your scheduled posts fire as planned. If you have an actual Social Media Manager, then this is them. If not, find a capable staff member or see if you have any volunteers who can help.
Donor care: Have someone on hand to handle phone calls and emails from donors. This can be Development staff (if you have them), but you can also enlist volunteers to help out. Make sure this person is also checking any responses to your blast emails!
We recommend outlining who is on your #GivingTuesday team, what their roles and responsibilities are, and meet at least once close to November 30th to go over the plan.
And that's all she wrote! If you follow these steps, show your profile on Mightycause some love and have a few social media posts and emails planned out, you can make #GivingTuesday work. Even if you're making it work at the last-minute. 
So what are we waiting for?? Let's get registered!