Mightycause lists the Top 5 reasons to ditch disbursement checks and sign up for electronic funds transfer (EFT)!
We get the appeal of receiving your disbursements by check at Mightycause. Really, we do! There's something gratifying about receiving a check for the money you raise for your organization. But there is a way to receive your disbursements from Mightycause that is so much better: electronic funds transfer, or EFT.
What's so great about EFT? Here are the top five benefits of signing up for EFT:
Get the money you raise faster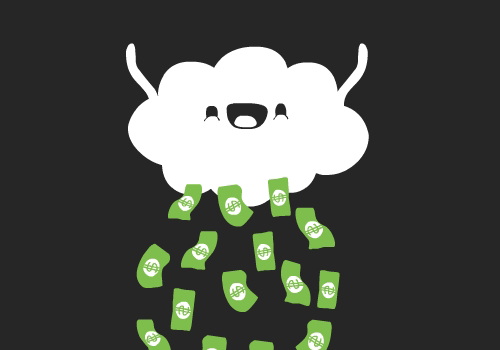 The Mightycause Foundation sends out disbursement checks monthly, but you can make use of the funds your nonprofit raises on Mightycause faster by signing up for EFT. We'll deposit the money directly into your nonprofit's bank account on the 10th and 25th of each month. That means no more waiting for your disbursement check in the mail — the money you raise will be available for your nonprofit to use on the 10th and 25th.
So while you may have to wait a full month before receiving funds via check, you can get the funds sooner with EFT!
No more checks lost in the mail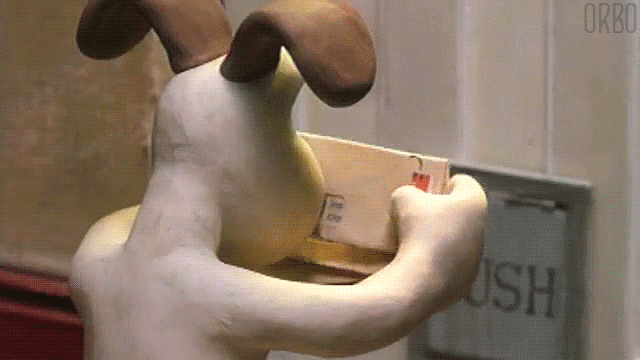 Our postal service is great and the hardworking men and women of the United States Postal Service are awesome, but let's get real: Sometimes things get lost in the mail. As much as Mightycause would love to be able to stop this from happening, it's out of our hands as soon as we mail the check. When the piece of mail that gets lost is a check that will help your pay your staff, keep your programs running, and keep your lights on, it's a pretty big deal. When it happens, you have to contact Mightycause to ask for the check to be reissued, which could mean waiting another month to receive your check (and even running the risk that the postal service could lose it again.)
Signing up for EFT will help your nonprofit avoid the hassle of realizing a disbursement check you've been counting on has been lost in the mail. Because we deposit it directly into your nonprofit's bank account, there's so much less room for error and your nonprofit can count on receiving the funds you raise on the 10th and 25th of each month, without fail!
EFT saves your staff time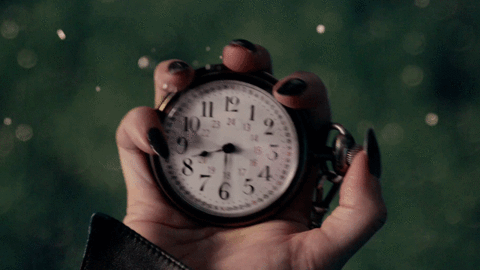 If your nonprofit is like most, your staff members wear a lot of hats and their time is precious. Why send one of your staff members to the bank to deposit a check from Mightycause when Mightycause is happy to do the depositing for you?!
Instead of driving to the bank and standing in line to deposit a check, your staff can simply check your bank's balance on the 10th and 25th of each month to confirm that your disbursement was received. What could have been an hour-long process for your staff can be shortened to less than a minute by signing up for EFT.
Streamline your administrative process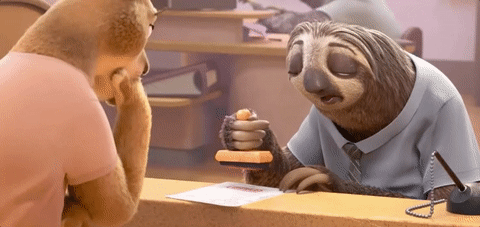 Think about your nonprofit's process for receiving checks for a minute. Does your staff have to enter your check into your system, make a copy, then file it away in a filing cabinet? Look around your office — do you have more than one filing cabinet filled with paper and copies of checks? Does your staff have to go through these filing cabinets each year, and move old files into a box that then sits in another room or an offsite storage facility? What if we told you that you could take a step toward making this process so much easier and less time-consuming?
How? EFT, of course!
EFT is better for the environment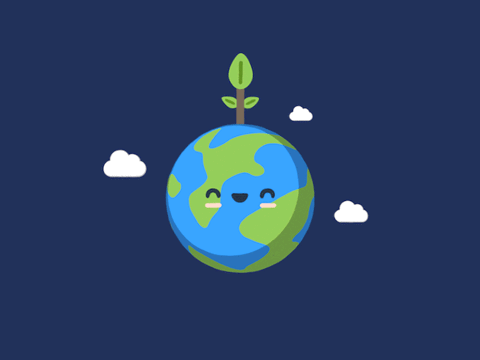 The Mightycause Foundation sends thousands of paper checks to nonprofit organizations each year. That's a lot of paper! The environmental impact of paper is significant, with paper production being the sixth largest industrial polluter in the United States. Paper production causes air, land, and water pollution — and even if you recycle, you're not off the hook, because paper recycling produces a sludge during the de-inking process that is harmful to the environment.
Beyond the pollution caused by the production of paper to print checks for disbursements, the process of having the checks delivered by mail trucks that run on fossil fuel can cause pollution and harm to the environment.
Signing up for EFT through Mightycause will help your organization go green!
So, how does EFT work, exactly? First, you sign up. Once our staff processes your request within a day or two, we'll confirm that your nonprofit is set up for EFT. Then you start helping the environment, saving time and putting the funds you raise to work sooner by receiving disbursements digitally!
Have any questions about EFT? Check out this support article for the details, and email us at support@mightycause.com.
Want to learn more?
Request a demo and learn more about Mightycause.
Request a Demo