While Mightycause makes online fundraising accessible and affordable, marketing your nonprofit can feel like an uphill battle, especially when you're on a shoestring budget. Advertising on print and TV are quite expensive and production for tv ads often requires a lot of time and overhead costs. What's even more frustrating is the fact that it takes a significant amount of time for these kinds of marketing campaigns to mature until you see tangible and measurable ROI (return on investment).
However, online advertising has paved the way to a better, more cost-effective way to promote your charitable organization. Nonprofits like you can now take advantage of the power of online advertising to increase your visibility, reach a broader audience and encourage more people to support your mission. How do you do it? Through Google Ad Grants!
What are Google Ad Grants and How Do They Work?
Google Ad Grants is one of the products offered by the Google for Nonprofits program. It is an extension of Google Ads and is a program that provides select nonprofit organizations with a $10,000 USD grant for Google advertising each month. Just imagine what that could do for your nonprofit!
Interested nonprofits who would like to be accepted into the program must submit an application through the Google for Nonprofits page. Just click on "Get Started" and follow the steps to complete your request. You will then receive an email from TechSoup to verify your email address and validate your organization. Please note that they may ask for additional information at this point, for them to be able to complete the verification process. Requests to get into the program usually takes around 2-14 business days to complete. Once you get approved, you will then be asked to activate your Google for Nonprofits products and voila! You can now start advertising.  
When you start advertising on Google, there are some things that you have to keep in mind. For starters, you won't be using videos or images as ad creatives. Instead, your ads will be purely text-based and will only appear on Google search results pages, below the text ads of paying advertisers. When you set up your campaigns, you must use keywords for targeting and set your maximum CPC bid to $2.00 only. Lastly, take advantage of the Google Analytics tool and Conversion tracking to help you analyze your data, optimize your campaigns and track your conversions.
Value of a Google Ad Grant for Small to Midsize Nonprofits
Are you new to Google Ads and wondering how your nonprofit can benefit from it?
For starters, when your nonprofit is approved to join the Google Ad Grant program, you won't have to worry about squeezing your tight marketing budget for media spend. Google Ads will allow you to spend $10,000 on advertising, on the house. You will, however, need to think about who's going to manage your campaigns for you. And while it is good to save some $$$ by letting driven yet inexperienced volunteers set up your campaigns, you might actually want to consider hiring professional PPC advertisers to do it for you. Getting someone experienced to manage your campaigns will benefit your nonprofit in the sense that they already know the ins and outs of advertising online, are aware of Google's Ad Policies and also know about the best practices when choosing keywords and setting bids. You certainly do not want that $10,000 grant go to waste, would you?
Now aside from advertising without shelling out lots of money for your ad spend, getting into the Google Ad Grants program will benefit your nonprofit in so many other ways! You see, Google Ads is truly a powerful marketing tool that will help you connect with the world, not only to share your stories but to also get supporters for your cause. Your Google campaigns will put your nonprofit in front of people who are searching Google for organizations like yours. Advertising on Google will help you increase your online visibility, reach a broader audience, recruit volunteers for your cause, promote your fundraisers, raise awareness among those who know nothing about your nonprofit yet and ultimately, convert them into donors. Yes, you can do lots of things with Google Ads!
Things To Consider Before Applying For A Google Ad Grant
Before you apply for Google Ad Grant, you'll have to review their eligibility requirements first.
1) You must be registered as a charitable organization in your country and verified by TechSoup, a nonprofit international network of NGOs (non-governmental organizations) that provide support and tools to other nonprofits.
2) In line with the previous, your organization won't be eligible if you are
a government entity or organization

a hospital or healthcare organization

a school, university or academic institution
If you are an academic institution, you can apply for Google for Education instead.
3) If your nonprofit is registered in the US, here are additional requirements that you should meet:
Your organization must be registered as a 501(c)(3) and recognized by the IRS as a tax-exempt organization. This means that your organization is formed for charitable, religious, educational, scientific, literary or other tax-exempt purposes.




Even automatically tax-exempt organizations such as churches still need to obtain recognition of 501(c)(3) tax exemption from the IRS to get approved into the Google for Nonprofits program.
Click here if you need detailed requirements for organizations registered in different countries.
4) It is also important that you agree to Google's required certifications relevant to nondiscrimination and donation receipt and use.
5) Your organization must have a high-quality website that is in compliance with Google's Web Policy.
Your site must have a clear description of your organization, your activities and your mission.

It must have relevant and substantial content, updated information and events, clear navigation and clear calls to action. At the same time, it must load quickly.

Your site should not resemble a business or for-profit website. Commercial activities such as the sale of products and services, lead generation and offering consultations, must not be the sole purpose of your site. Any limited commercial activities must describe how they support your mission.

If you have ads on your website, you must ensure that they are relevant to your organization's mission and must not be obtrusive to your website visitors. At the same time, you must not have Google AdSense hosted on your site or any other ad publisher or affiliate ad links for that matter.
Click here to read the complete Web Policy for Google Ad Grants.
6) Lastly, after you have enrolled for Google for Nonprofits,  you must also be approved for the Ad Grants pre-qualification process.
How To Successfully Manage and Maintain a Google Ad Grant
Getting approved for a Google Ad Grant is an involved process, but is fairly simple. Maintaining your eligibility for the program is one of the more challenging aspects.
Compliance To Google Ad Grants and Google Ads Policies
To stay eligible, you must be compliant of the Google Ad Grants Program Policies. You should also review the program's Web Policy, Ad Grants Policy Compliance Guide and Account Management Policy as these are critical to your Google Ad Grant eligibility. You can click here for more details.
At the same time, you must also ensure that you abide by the Google Ads Policies. Any account that will be found in violation of these program policies will be subject to automatic suspension without notification.
Setting Up Campaigns The Right Way
Setting up Google Ads campaigns might be a little tricky, especially if it's your first time to advertise online. There are just so many things to consider when it comes to publishing a compliant ad: your keywords, your text ad copy, your landing page, your campaign structure and even your bid. If you are new to this, our advice is to get a professional PPC advertiser who can set up, manage, monitor and optimize your campaigns to get the best results, while making sure that your ads stay compliant to Google Ads and Google Ad Grants Policies.
To help you get up to speed with your campaigns, here are some important guidelines that you should follow:
Set up campaigns with 2 active ad groups minimum (if you're not exclusively using Smart Campaigns).

Each of these ad groups must contain a set of keywords that revolve around a specific theme.

Each ad group must also have 2 active, unique text ads.

Use a minimum of 2 site link ad extensions. These links appear right under your text ad and can take people to specific pages on your site.




Don't forget to use geo targeting on your campaigns, meaning, only show your ads to people in a specific area that's relevant to your campaign. For example, if you're going to promote a fundraiser that's happening in town, it is only wise that you set that town as the target location and probably set a specific radius (for example within a 15-mile radius) so that you won't have to show your ads to people who are living too far away from your fundraiser venue.

Learn more about geo targeting here

.

If you're not exclusively using Smart Campaigns, you must maintain a 5% CTR (click-through rate) each month at the account level. If you don't meet this requirement for 2 consecutive months, your account will be deactivated.

Google Ad Grants accounts that were approved on or after April 22,2019 must use conversion-based Smart bidding across all campaigns, unless of course, you're using Smart campaigns. These campaigns must use Target CPA, Target ROAS, Maximize conversions or Maximize conversion values bidding types.

If your account was approved on or after April 22, 2019, you are required to have conversion tracking set up and optimize your campaigns to generate relevant conversions for your nonprofit. Some examples of conversion goals include: membership registrations for events, ticket sales, generating donations, volunteer sign-ups and email sign-ups among many others.
Tracking and Measuring Your Google Ads Success
The work never stops once a Google Ad campaign is published. In order for you to be able to get the most out of our Google Ad Grant and get the ROI that you are looking for, it is important that you track and measure your results. Here's a list of the best practices for conversion tracking and analysis.
Conversion Tracking
Don't forget to create and fire your conversion scripts on pages where specific conversions happen. Use Google Tag Manager to manage all your tracking scripts so that everything is kept in one place.

Set up a Google Analytics account to be able to analyze data and track conversions.

Some of the goal types that you can use are on this page

.

If you're going to capture online payments (for example, ticket sales), it is important that you enable eCommerce tracking on your Google Analytics account.  

Don't forget to integrate Google Analytics with your membership tools, payment gateways and email CRMs.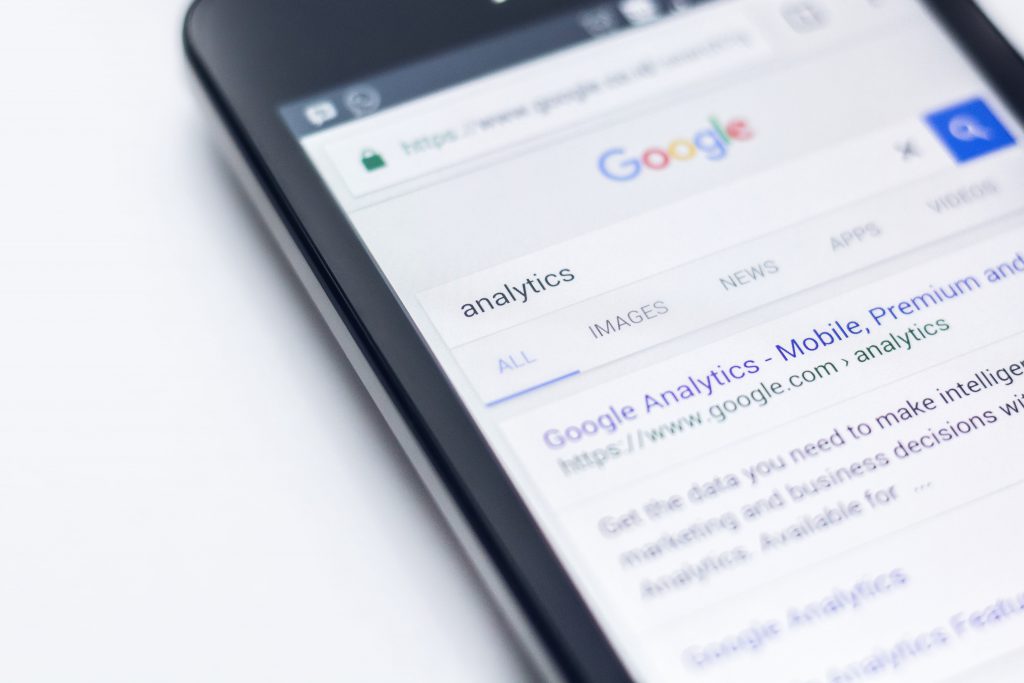 Measuring Your Success
It is important that you meet Google Ad Grant's goal of maintaining a 5% CTR on the account level, every month. Here are some guidelines on how to do just that.
Check the CTR (click-through rate) of your keywords. Remember, the higher the CTR, the more relevant your keywords are to the people who search for them. This metric also plays an important role in determining your ad quality score and how much you'll pay for clicks.

Check your Ad Quality Score. This will tell you if your advert and landing page are relevant to the search term that you're targeting.

Check your clicks. Though they don't exactly determine your campaign's overall performance, they will show you which of your keywords are the most popular to your target audience and how many actions can be attributed to those keywords.

Check your keywords' conversion rates and cost per conversion. They will tell you which among your keywords get the best response from your target audience.
Ready to reach out to a broader audience and get more people to support your cause? Apply for a Google Ad Grant account now!
Daniel Hindley is the founder of Right Shout, a Paid Search and Automation agency. Having been involved in the Digital Marketing industry since 2005, Daniel has always been focused on performance. His aim is to understand the customer behind the technology, in order to better cater for their needs, and in turn improve performance for clients.
Want More Nonprofit Fundraising Tips?
Try downloading The Ultimate Guide to Nonprofit Fundraising! It's free and packed with information that will help you raise more money for your cause.