25 ideas from the Mightycause team to kickstart your sports fundraising efforts! From standbys like fun runs to outside-of-the-box sports fundraising ideas, we've got everything you need to keep your sports team funded!
Sports can be life-changing for many. Organized sports teach children the value of teamwork, practice, dedication, and how to win and lose with grace while helping them build social connections. For adults, joining a sports team allows you to make new friends while keeping fit. But for all the benefits of organized sports, the big drawback can be the cost. Between equipment, uniforms, traveling to away games, and registration fees, signing up for a sports team can get expensive fast.
But don't let the cost scare you away from joining a team! Mightycause has tons of tools that can help you fundraise like a champion and stay in the game. Unlike time-consuming pizza and candle fundraisers that have upfront costs and involve pushing friends and family members to buy products they may not need or want, Mightycause simply allows you to create a campaign and collect funds online. You can raise money individually, or as a team, and the funds can either go to a collective fund for your team or your individual players. Sports fundraising on Mightycause is simple, easy, cost-effective and straightforward.
We've compiled 20 of our best and most effective sports fundraising ideas to help you get started!
Impressive Feats Fundraiser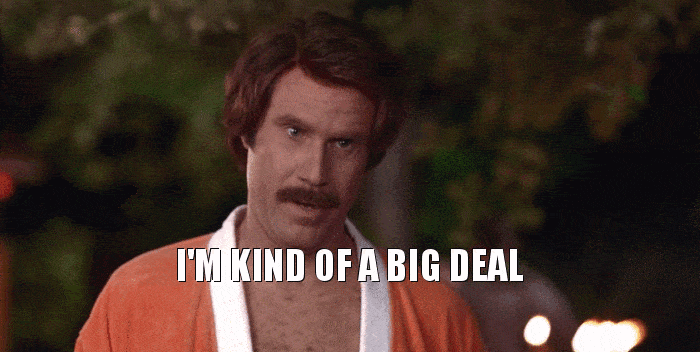 People love watching others do things they can't do — heck, watching basketball players dunk the ball, throw a mean tackle, or hit a golf ball into oblivion like us average folks could only dream of is why we watch sports! You can harness your athletic prowess to attempt an impressive feat to raise money for your team. Run a marathon, climb a mountain, complete an endurance swim, or whatever crazy stunt you can pull off and drum up support for your team by asking for donations to your sports club or team! This has helped athletes like Ashley Horner, a fitness professional from Virginia, raise funds for charity — her 230-mile ultra-marathon up the coast of Haiti raised more than $64,000 for Maison Fortuné Orphanage.
Golf Tournament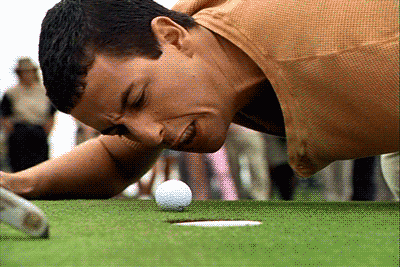 Golf tournaments are one of the most profitable sports fundraising ideas out there. They've proven successful at raising money on Mightycause time and time again. Even if golf isn't your sport, a golf tournament can be a viable sports fundraising idea if you get parents and other adults in the community involved. All you need is a golf course to host the event, a team on Mightycause, and a group of eager golfers. Impose a fundraising minimum in lieu of an entrance fee to participate in the tournament, and team up with local businesses to provide a prize to the tournament winner and the top fundraiser.
Pre-Season Team Fundraiser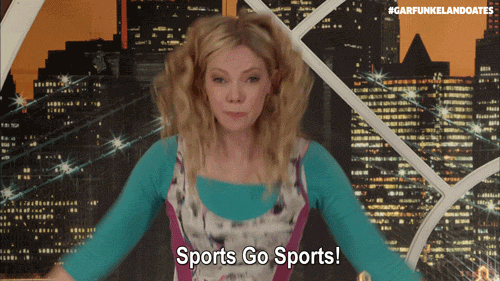 Get your team hyped up for the season ahead by starting a team fundraiser! Mightycause's team fundraising tools make it simple and easy for you to create a sports fundraising team that your players (and biggest supporters) can join to raise money. Each player creates a page where they can send friends and family members to support the team, and to get your team in the competitive spirit, Mightycause ranks them on a leaderboard according to who has raised the most money for the team. This sports fundraising idea can help set your team up for their most successful season ever!
Travel Team Fundraiser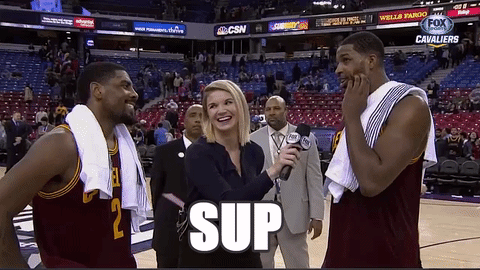 Any parent with a kid in a travel league can tell you: it ain't cheap. On top of the typical sports costs like equipment and registration, travel costs like gas, hotel rooms, tolls, and meals on the road can bleed your wallet dry — and some families are sacrificing vacations to afford it! Don't skip the vacation; crowdfund instead. You can rally family and friends to support your budding athlete with a personal fundraiser on Mightycause, and traveling teams can work together to crowdfund the extra expenses by starting a team fundraiser. The Dacula U15 girls' soccer team raised more than $11,000 to help their team get to a tournament in Miami!
Battle of the Teams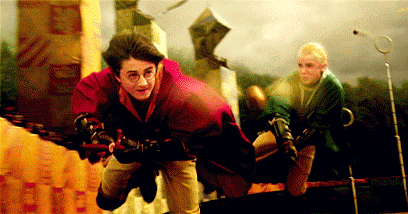 Odds are there are plenty of other local teams in the same boat as you, looking to raise money to keep their teams funded for another season. Why not band together to rally support from your community … while competing to see whose team is really #1?! Partner with other teams or sports clubs in the area for a team fundraising battle. Each team can create a fundraiser page where players can direct donations, and battle it out on the leaderboard for top spot! Up the ante by partnering with local businesses to offer prizes to the winning team. This sports fundraising idea can stir up friendly competition that can motivate team members and donors!
Championship Fundraiser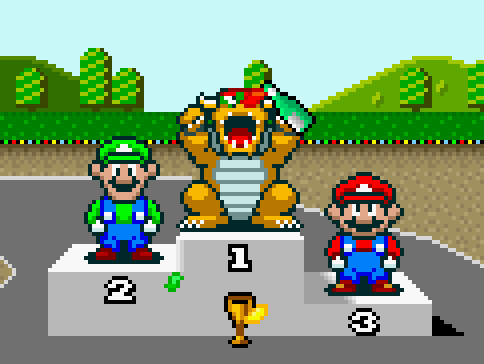 So your team made it to the championship! Hooray! But now … how are you going to pay to get there?! Mightycause can help with that. Start a team on Mightycause like the 04 Blackhawks Zelin soccer team from Seattle did to get their team to the championships in Arizona and the Northern Virginia Women's Rugby team did to make it to the National Championships in Denver. Whether it's a team fundraiser or a single page, there's no better time to drum up support for your team than when you've crushed the competition and have made it to the championships! Bolster your sports fundraiser by partnering with a local restaurant for a benefit night or happy hour to raise some extra funds and support.
Schools Sports Battle Royale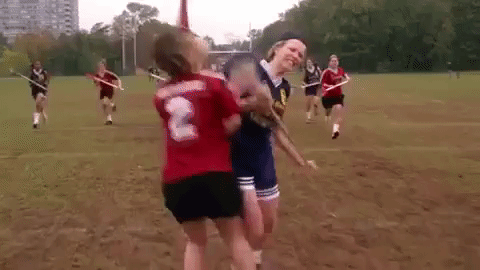 Sports teams at schools can band together, show their school spirit, and engage in friendly competition at the same time by starting a team fundraiser where a school's teams can battle it out to raise the most money. Mightycause makes raising money for public and private schools easy — the funds go straight to your school, so all your teams have to do is sign up, create your fundraiser, and spread the word!
Battle of the Sexes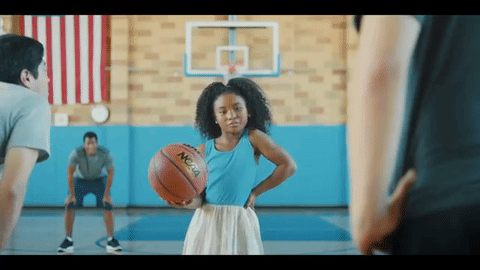 Coed sports are becoming more and more popular, but if your school or sports club still separates men and women or boys and girls, a good old-fashioned battle of the sexes fundraiser could help keep everyone's teams in business! A team fundraiser where the men's and women's teams or divisions compete to raise the most money for their sports team can be an engaging way to raise funds, get teams working together, and decide once and for all who the top team is. The Dacula boys and girls soccer teams created their own battle of the sexes on Mightycause, and raised thousands for their teams! (The girls won, by the way.)
Erg-a-Thon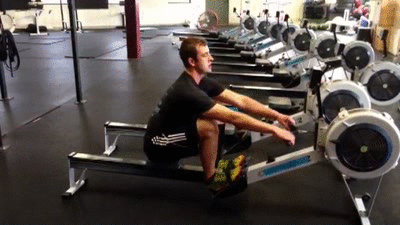 You might be surprised to learn that one of the most successful types of sports fundraisers on Mightycause is an erg-a-thon. Never heard of it? An "erg" is an indoor rowing machine, and in an "erg-a-thon," rowing teams raise money by rowing as long as possible on an erg, either simultaneously or taking turns. In the weeks leading up to the event, the rowers reach out to their friends and family members for support, sending them to a fundraiser on Mightycause where they can donate to the rowing club. The Chicago Rowing Union raised more than $9,000 during their 2016 Erg-a-Thon, and each year rowing teams raise thousands on Mightycause. So, if rowing is your sport, make sure to plan for an erg-a-thon!
Skills Showcase Fundraiser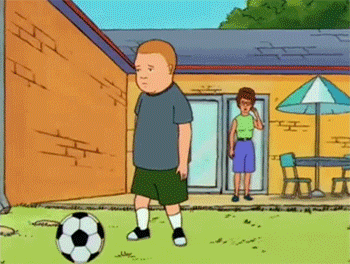 Your team practices hard all year long, each team member working to be the best they can be … so why not show off the skills your team has picked up during the season with a showcase? Whether it's a showcase game or a Harlem Globetrotters-style event, there's no better way to show your community that your team is worth supporting then showing them what incredible talent you have on your team! Start a Mightycause fundraiser to collect donations leading up to the showcase, or collect donations online in lieu of an entry fee.
Equipment Fundraiser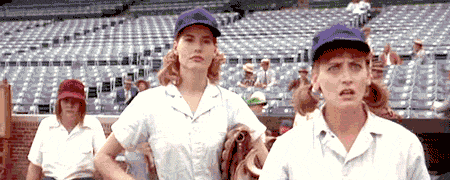 Don't let your team's performance suffer because of old, worn-out equipment! Crowdfund new equipment. Start a Mightycause page for the equipment your team needs to crush the competition. Parents can also start personal fundraisers on Mightycause to ask family and friends to chip in for their budding athlete's new pair of cleats, expensive new bat or glove, pads or helmets. (Those costs add up quickly!)
Punish the Coach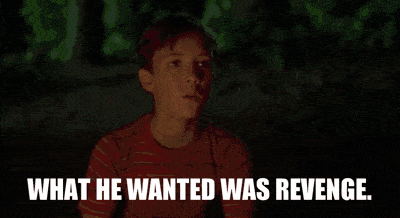 Coaches push their teams to be their best, but what athlete wouldn't relish the opportunity to get a little good-natured revenge on the person who makes them run laps in the heat, do push-ups when their arms are tired, and keep playing hard even when their limbs feel like rubber? Whether it's a dunk-tank, shaving his or her head or dyeing their hair a crazy color, wearing the mascot uniform at the next game, or making the coach run laps and do burpees, punishing the coach can be a powerful motivator! Get your coach on board and start a team on Mightycause and let the top fundraiser dole out the punishment. This sports fundraising idea is a classic for a reason — revenge is a powerful motivator!
Field Day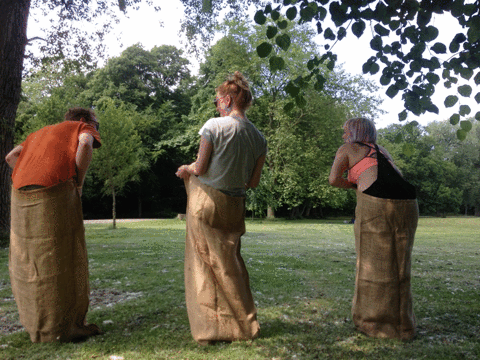 A field day can be a nice break from the usual practice — and a golden fundraising opportunity! Organize an event with all the classics: potato sack races, tug of war, water balloon and egg toss competitions, and create a Mightycause page where team members can rally support for the team from their friends and family! Add extra interest to the event by partnering with local vendors to sell food and drinks at the field day, and donate a portion of the proceeds to the team.
March Madness Fundraiser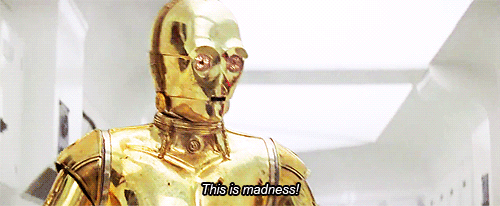 There's no better time for a basketball fundraiser than March Madness! You can let the March Madness hype fuel your efforts by starting your own "fundraising tournament" using team fundraising, or start a March Madness-themed fundraising campaign.
Sponsor An Athlete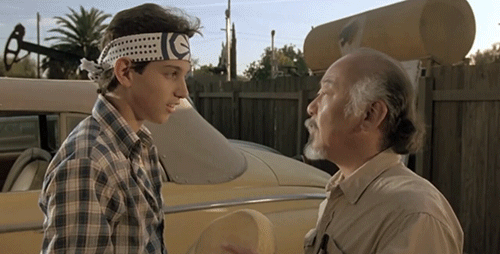 Registration fees, travel costs, buying uniforms and equipment … these things can leave kids from low-income families priced out of organized sports. But a helping hand from the community and the team they want to join can open up a world of possibilities for young athletes! Start a fundraiser to cover all or part of registration fees, provide equipment, or cover travel costs to help make sure your team doesn't miss out on talent because of costs.
Fundraising Olympics
The Olympics is a dream for most athletes — why not use it as inspiration for a sports fundraising campaign? Start a team on Mightycause, get your team members to join, and work with sponsors in the community to provide Gold, Silver, and Bronze prizes to your top fundraisers. Even better, hosting your own "Fundraising Olympics" can be even more effective if you're raising money to get your team to the Olympics, like the United States of America Deaf Track & Field did to get their team to the Deaflympics in Samsun, Turkey.
#GivingTuesday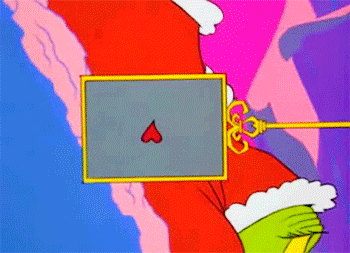 #GivingTuesday is a 24-hour giving event that happens every year on the Tuesday after Thanksgiving, Black Friday and Cyber Monday. It kicks off the season of giving for nonprofits and generates enough goodwill and support for causes, it could make any Grinch's heart grow three sizes. Mightycause hosts our own #GivingTuesday event each year, and while you may think of issues-focused nonprofits when you think of #GivingTuesday, many sports teams can participate as well! All you need is to be a 501c3 nonprofit, school, or government organization. So if your sports team is through a school, a local government organization, or has nonprofit status through other means, you can register to raise money on #GivingTuesday! One of last year's top fundraisers was a sports team last year — the Israel Lacrosse Association raised an incredible $67,396 and topped the peer-to-peer fundraising leaderboard.
Crowdfund for Injured Athletes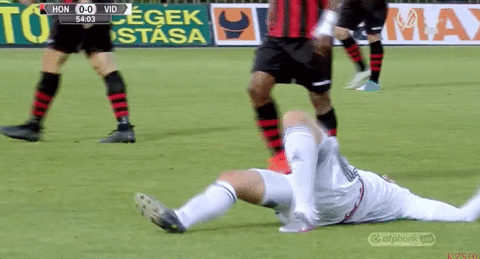 Your team wears protective equipment, follows the rules of the game, and does their best to be safe, but sometimes injuries happen anyway. A broken wrist, a torn ACL, a sprained ankle — these can happen anyone playing sports. But even when the athlete is all patched up, there are often still bills from the emergency room, surgeon, physical therapist, lost wages for adults, and the list goes on. You can start a personal fundraiser on Mightycause to help team members benched by an injury by starting a personal fundraiser on Mightycause. Personal fundraising is free of platform fees, connects right to the recipient's bank account (even if you're starting the fundraiser on their behalf), and built for social media sharing to you can gather support for your teammate while they recover.
Sports Clinic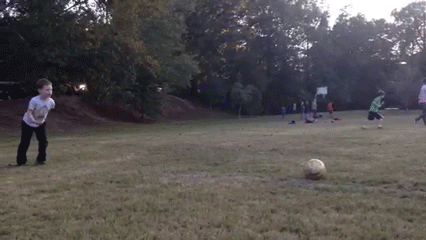 Raise funds, get involved in your community and support the next generation of athletes by holding a sports clinic! Start a fundraiser on Mightycause where you accept donations in lieu of a fee, find an appropriate place for the clinic, and partner with a local school, daycare, or sports team with younger players to advertise.
Fun Run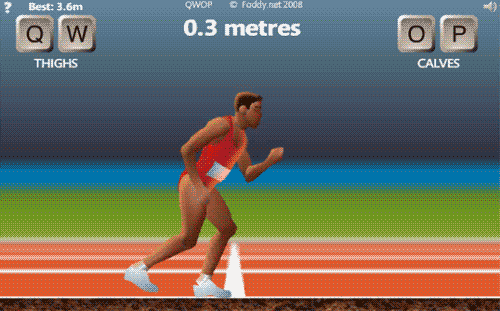 Your team is running on the field or the court all the time — why not get them running to raise money? A fun run is a family-friendly sports fundraising idea, and when you ensure that your event is inclusive of all ages and skill levels, the team's family and friends can get in on the fundraising too! Pick a date and location for the run and start a team on Mightycause where your team, coaches, and supporters can sign up to raise money for your team leading up to the run.
Bicycle Ride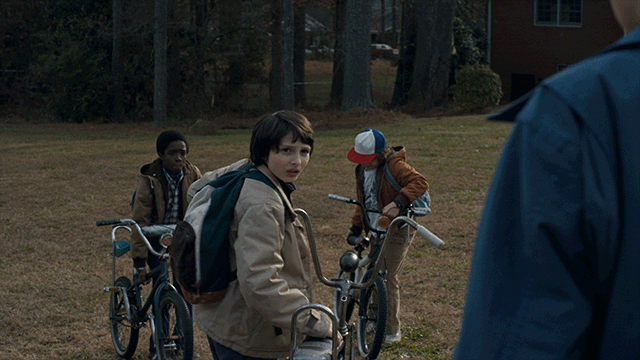 You can harness your team's athletic prowess by organizing a bike race, or endurance ride, or even just a ride for fun. Teams on Mightycause are perfect for this kind of event! The Illinois Chapter of Concerns of Police Survivors (C.O.P.S.) has raised over $35,000 for charity with their annual bike ride, Cycle Across Illinois. Riders can join your team and fundraise to raise money for your team, or for a charity your team supports.
Walkathon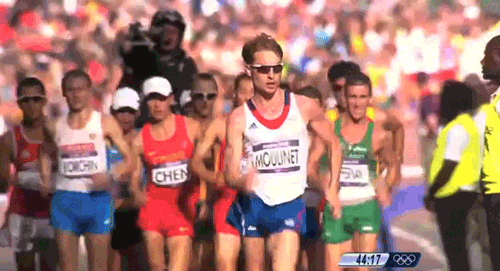 Walkathons are another tried-and-tested sports fundraising idea that works every time. All you need is a time, place, cause and team page on Mightycause for your walkers to join. Walkathons can be powerful fundraising events because they're inclusive of people who might not be in good enough shape to run a marathon but can walk a mile or two. 2017 Kopano Walk for Economic Empowerment raised over $50,000 for their cause — imagine how far this type of fundraiser could take your sports team!
Marathons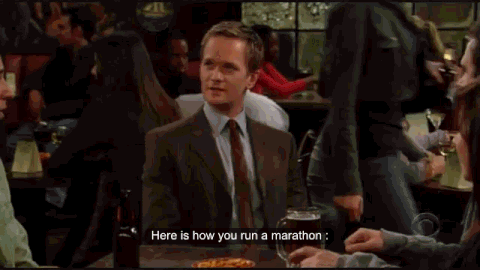 If a walkathon is too slow-paced for your team, a marathon might be more your speed. And, even better, you may be able to join up with an existing marathon instead of organizing your own — which saves you a tremendous amount of time, energy and money. Whether your sports team is a nonprofit organization or not, you can fundraise using teams on Mightycause. We allow teams to fundraise for both personal and charitable causes, so there's nothing stopping your team from getting a group to sign up for a marathon and raise money!
Bowlathon
Bowlathons are fun, family-friendly and easy to organize. Just partner with a local bowling alley, reserve some lanes, set a date and ask people to attend! It can also be a great sports fundraising idea in the summer months, allowing your athletes to compete in a nice air-conditioned building (that also sells pizza). Start a team on Mightycause to get bowlers to sign up and ask for donations from their friends and family before the bowlathon.
Swimathon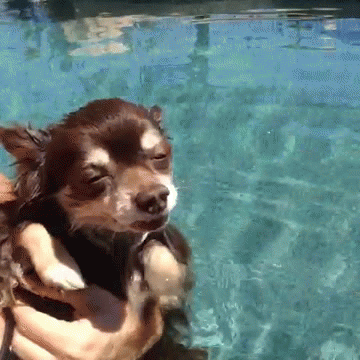 Another great way to beat the summer heat and raise money for your sports team at the same time is a swimathon! Like bowlathons, they're as simple as partnering with a local pool, choosing a date and getting swimmers to join your team on Mightycause.
Now that you've got plenty of sports fundraising ideas to work from, what are you waiting for?! Start your sports fundraiser today!
Want to learn more?
Request a demo and learn more about Mightycause.
Request a Demo