What is peer-to-peer fundraising? How is it different than crowdfunding? How does it work?
"Peer-to-peer fundraising" is term that gets thrown around a lot, but you'd be surprised how many people only have a vague idea of what it is and how it works! Mightycause recently hosted a webinar breaking down what peer-to-peer fundraising means, its benefits, and how to plan a peer-to-peer campaign, but in case you missed it, here are the 4 most important takeaways.
The Definition of Peer-to-Peer Fundraising
Sometimes peer-to-peer and crowdfunding are used interchangeably, but that's not quite right. Peer-to-peer fundraising is a specific type of crowdfunding that empowers an organization's supporters to fundraise on their behalf, soliciting donations from their social networks. Sometimes it's called P2P, social fundraising, or team fundraising.
Crowdfunding campaigns involve a fundraiser (a nonprofit organization or an individual) directly soliciting donations from donors. A crowdfunding campaign will have one central page that the organizer shares to collect donations. A peer-to-peer campaign, however, has multiple pages run by different people collecting donations. The money all goes to the same place in the end, but because you have individuals creating their own pages and reaching out to their friends, family, coworkers, and other people they know, peer-to-peer fundraising helps leverage your existing supporter base to bring new supporters into the fold.
The Benefits of Peer-to-Peer Fundraising
While a peer-to-peer campaign may seem more complex (and it is), there are certain benefits to using peer-to-peer campaigns that you don't get with direct crowdfunding.
Donor Acquisition: Peer-to-peer campaigns can help grow your donor base by using existing supporters to bring in new supporters. Your nonprofit can't solicit one of your supporters' family members and friends to support your cause, but your supporters can certainly talk to their own family members and friends about your nonprofit and encourage them to donate to a page they've set up on your behalf. You could call it the Faberge Method of Donor Acquisition.
Peer-to-peer campaigns help you reach new audiences that you wouldn't have access to otherwise, so they're perfect for nonprofits looking to expand.
Testimonials: It's no secret that testimonials are a powerful fundraising tool. Your nonprofit may have incredible programs and services that are essential to your community, but no amount of sharing numbers and charts will be able to have the impact of having real people explain how your nonprofit has made a difference in their lives. With peer-to-peer fundraising, testimonials are built in. You'll have your supporters creating pages talking about their personal connection to your nonprofit and explaining to their social network why your work is important to them.
Gamification: Peer-to-peer campaigns add a bit of friendly competition and a feeling of achievement to the fundraising process. Ideally, we would all spend time raising money for causes that are important to us, but most of us are busy and have other things we'd rather be doing with our spare time, right? But adding the possibility of winning bragging rights for being the top fundraiser or getting a cool prize is often enough to get people to throw themselves into nonprofit fundraising with gusto.
If you're not sure what "gamification" means, think of Fitbit. They took something most of us know we should be doing but isn't always the most exciting or appealing option (walking) and added the ability to earn badges. For some reason, that alone was enough to motivate the chronically-sedentary masses to go for daily walks. Humorist David Sedaris has a hysterical essay about the lengths he went to (including wandering his neighborhood picking up garbage) just to earn awards from Fitbit. So, while we like to think that we grow out of working for gold stars in elementary school, the power of gamification proves that we do not. Peer-to-peer fundraising motivates regular people to step out and start fundraising for causes that matter to them by making it fun and engaging, just like Fitbit has done with walking.
Grassroots and boots: Peer-to-peer fundraising help nonprofits build grassroots support and puts more boots on the ground. This is one of the most powerful benefits for small nonprofits — you can add to your workforce without adding anyone new to the payroll. This enables you to expand your reach and build support for your cause in your community through peer-to-peer campaigns.
Types of Peer-to-Peer Fundraising Campaigns
We don't want to blow your minds with too much information, but there are actually different types of peer-to-peer campaigns.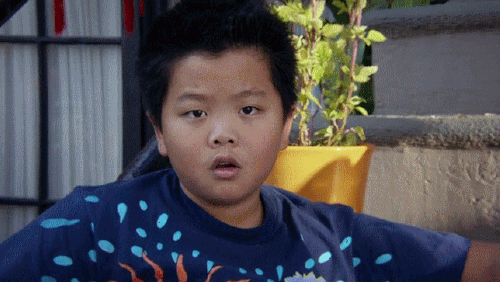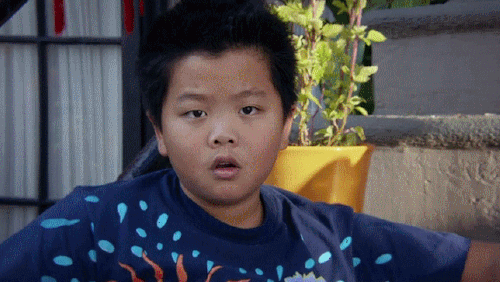 Event-based: These are peer-to-peer campaigns built around an event hosted by your nonprofit. Some examples would be charity walks, marathons, galas, fashion shows, and so on. Planned Parenthood of New York City's team page for the TD Five Boro Bike Tour is a great example of an event-based peer-to-peer campaign.
Rolling: Rolling campaigns exist outside of your organization's planned fundraising events, and typically center around a supporter's life event, such as a birthday or a wedding. My Birthday Fundraiser #30for30 was an extremely successful rolling peer-to-peer fundraiser created by two men named Terrance and Kyle. They donated their birthday months to charity, asked their friends and family members to donate to the Georgia State University Foundation to provide scholarships in lieu of presents or a party. These kinds of campaigns are magical when they happen! All the nonprofit has to do is accept the funds and start stewarding the new donors the organizer has brought to them. Providing resources and support for rolling campaigns like Terrance and Kyle's can keep them coming back to fundraise for your nonprofit year after year.
Time-sensitive: These types of peer-to-peer campaigns are obviously tied to a timeline. Examples would be end-of-year fundraising, funding a specific project, or emergency appeals. The Bay Area Urban Debate League recently hosted a week-long peer-to-peer campaign on Mightycause called the Champions of Diversity Challenge that had local law firms and attorneys competing against one another to raise the most funds. They raised $140,071 for their nonprofit in just a week's time!
2017 Champions of Diversity Challenge
Giving days: Giving days are 24-hour giving marathons like #GivingTuesday. Learn more about giving days on Mightycause!
As you can see, there are lots of ways to run a peer-to-peer campaign! The different kinds of campaigns we've seen at Mightycause are as diverse as the nonprofits that use our platform.
How Peer-to-Peer Campaigns Work
There are four stages of a peer-to-peer campaign for a nonprofit:
Planning: This is the most critical phase of a peer-to-peer campaign for nonprofits. You'll be doing a lot of the planning you normally do with a fundraising campaign (coming up with messaging, timelines, and strategy). However, you'll also be doing extra work to set your supporters up for success as they fundraise for your nonprofit. You'll want to prepare resources for them like email templates, social media posts, a template fundraiser page, sample emails, outreach tips, and more. In addition, you may even want to put all of this together into one toolkit that they receive after signing up to participate. You'll also want to come up with incentives and a strategy to keep everyone motivated throughout the campaign.
Recruiting fundraisers: Once you've got all your ducks in a row, you can start asking people to fundraise for you! Who they are is up to you, but most commonly, volunteers, board members, and social media followers should be among the people you recruit. If you've never done peer-to-peer fundraising before, you may want to identify potential ambassadors and reach out to them first. Making it personal, and encouraging them to get involved instead of just putting out an open call through email or social media can make a big difference.
Another important component of recruitment is making it clear exactly what you're asking people to do. Make sure that the people who sign up to fundraise for you understand peer-to-peer fundraising, your expectations of them, and what they're signing on to do.
Supporting fundraisers: Throughout the campaign, you'll need to stay in contact with your fundraisers, monitor their progress, and celebrate fundraising milestones with them. Also make sure to be a resource for them, support and encourage them. You may need to nudge a few fundraisers to publish their pages or raise funds. (Mightycause's new team management tools make this easier than ever.) Mightycause provides tech support for your nonprofit, fundraisers, and donors (support@mightycause.com) but your nonprofit will have to provide moral support!
Stewarding: Your nonprofit will probably get lots of people who made donations because a friend or family member asked them to through a peer-to-peer campaign. Your task after the peer-to-peer campaign is over is getting them engaged in your nonprofit. The effort they put in mattered, help them become sustaining donors.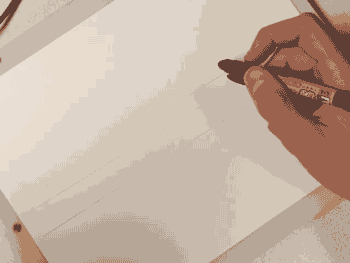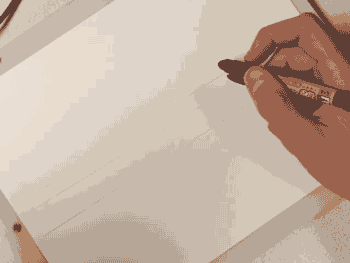 Come up with a strategy to follow-up with the donors you've acquired and keep them interested in your cause. Emails are great, and more personal gestures like handwritten thank-you cards can also go a long way! You'll also want to continue cultivating your relationships with your fundraisers, so that they will come back to fundraise for you in the future.
If you're thinking about planning a peer-to-peer campaign and would like help, set up a free one-on-one coaching session! Just email us at support@mightycause.com to schedule your coaching session.
Want to learn more?
Request a demo and learn more about Mightycause.
Request a Demo