We're all used to easily sharing information online. Connecting others to info we care about has become second nature. When we want to get the word out, we seek to extend our reach to others via the online communities that our audience frequents. It's easy to share a story on Facebook, or post a Tweet but, what if you need a call-to-action for donating immediately? Until now you've had to send your readers off site. Well (here it comes) not anymore! Our team at Mightycause has just released a unique way to allow content creators to add a brain dead simple widget to securely let donors donate on Medium, most other long form blogs, and most websites. Users can easily embed the Mightycause fundraising widget with just a few clicks and in under a minute begin accepting donations without readers ever leaving their site.
Just click, copy paste and receive. Voila!
Giving good got easy.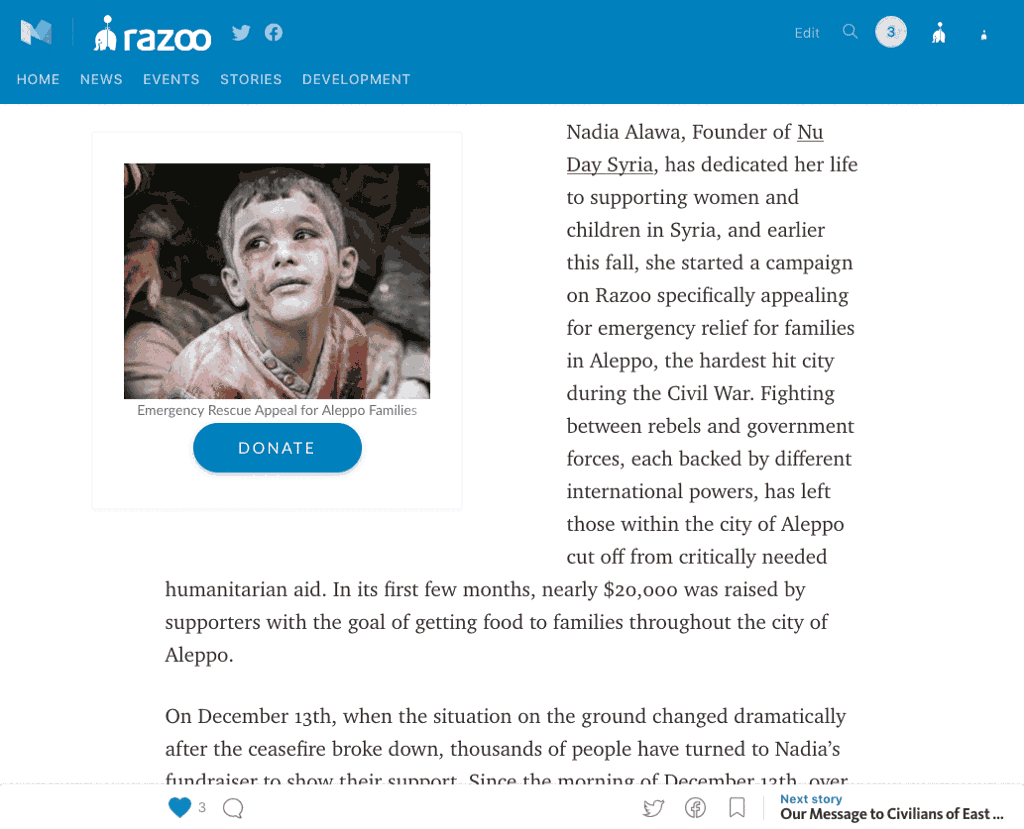 The Mightycause donation widget can be accessed on from any campaign on Mightycause. We even made it easy for your supporters to post the widget on their sites to help you do more good. It's just another way Mightycause (with the help of embedded widgets) makes good things easier.
Have questions on how to donate on Medium? Contact support@mightycause.com. We're here to help you embed widgets and maximize opportunities for your donors to give online.
Want to learn more?
Request a demo and learn more about Mightycause.
Request a Demo